The best Figma features for designers, a must-try!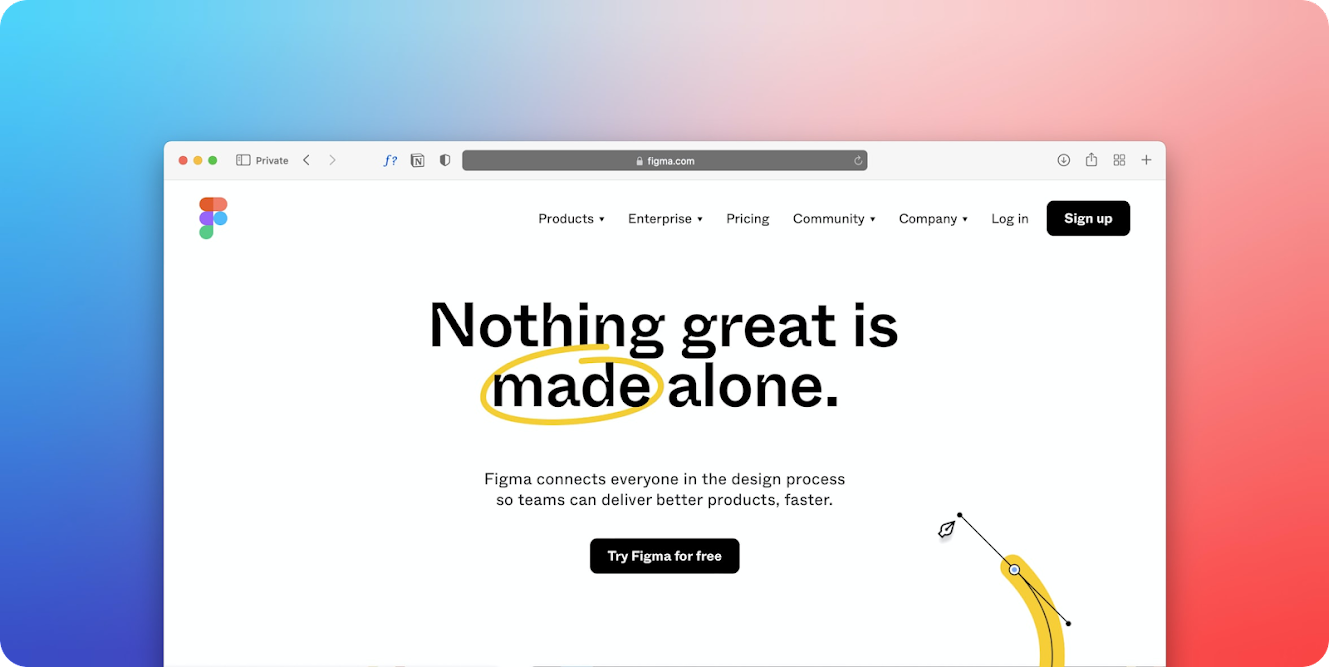 Are you a UI/UX designer looking for tools to design Web/Apps with your team? Figma is the solution. This platform may already be familiar to most people, especially those in the UI/UX Design field.
However, for those of you who are just starting out and want to learn more about design, we recommend that you read this article to the end. We will discuss in detail about the features of figma that you can learn.
Figma 2022 Best Features
Besides this platform is free! Figma has a variety of advanced features with a simple display that is very easy to understand for beginners and new to the world of design, especially UI / UX, we summarize some of the best features that you can learn to make it easier for you to design websites and apps.
Modern Pen Tool: The first feature is the Modern Pen Tool, which helps you draw various directions and shapes using vector networks. Therefore, you no longer need to connect to a starting point.
Instant Arc Design: Next up is the Instant Arc feature, which helps you easily create arcs, circles, and other shapes without worrying about the results not being straight.
OpenType: OpenType is a suite of advanced font features in figma. In this feature, you can customize complex fonts so that they can better express your brand or branding.
Less Manual Resizing: This feature makes it easy for designers to automatically resize text in buttons.
Plugins: Figma provides plugin functionality that can be used to support your design needs in the form of icons, charts, diagrams and more.
Inspect Design Files: Each viewer can get code snippets or CSS, iOS, and Android scripts generated.
Stretch Fill: Automatically arrange layout components to the right, left, top or bottom in a responsive and easy way.
Design Speaks Development: Ability to set padding, orientation and spacing, translated directly in the script code.
Widgets: Widgets are custom objects that users can add to the FigJam editor or page. Unlike plugins, which can only be seen by individuals, widgets are objects in a file that can be seen by everyone.
Easy development: Figma supports easy development, if you successfully create a design for web or application, other designers can easily continue it.
Private Extensions: Companies or organizations can create and distribute private plugins and widgets within their company as needed.
Unlimited Audience: This feature allows you to invite as many teammates as possible to watch and comment for free.
Those are some of the features in the Figma platform that you can use in 2022.
After reading the features above, you may have assumed why Figma is so popular among professional designers. Besides being free, the features are many and very easy to use. very suitable for novice designers or just want to enter the UI / UX world.
For those of you who need UI/UX expert talent, we have the talent ready to help your business develop and grow. consult your needs with us hayyfistudio@gmail.com.