What is the difference between Webflow and WordPress, which one is better?
You're considering which website builder is superior; WordPress or Webflow. Both are popular website builders that make website creation easy. Before starting any new project, you should compare the benefits and disadvantages of WordPress and Webflow. This article will show you how to do so and help you make a decision. Stay with us until the end.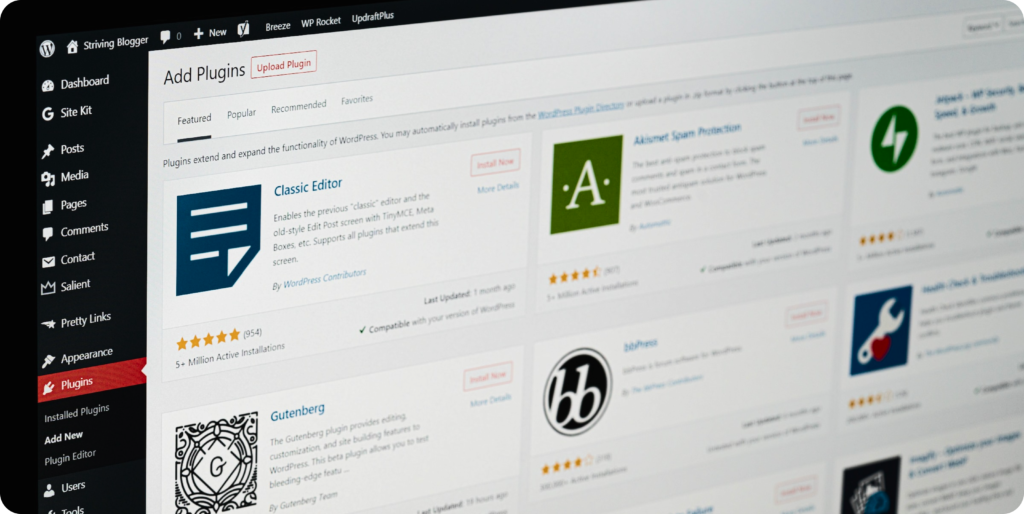 What is WordPress?
WordPress is a popular content management system that is free and feature-rich, perfect for building any website. One of the advantages of WordPress is its intuitive and user-friendly interface. If you use Microsoft Word frequently, you will be very familiar with the WP Editor page. Thanks to its simple interface system, you can write and publish posts instantly without difficulty.
Although the CMS was created in 2008 as a blogging platform, its functionality has expanded significantly. Today, WordPress is an excellent choice for building corporate websites, portfolios, online stores, and other forms of personal and professional projects.
What is Webflow?
Webflow is one of the solutions to consider. Not only does Webflow simplify the website creation process, but it also provides other features that are just as interesting and useful. The program is basically a layman's web design tool that is easy to use. This is because it does not require coding skills and mastery of HTML and CSS. It also offers hosting services and a content management system (CMS) similar to WordPress. However, it focuses on the web design aspect with other interesting features.
With what you can do with Webflow, you can easily create landing pages, responsive websites, e-commerce sites, blogs, etc. And manage their content directly using the available CMS system. There are 3 main features that Webflow is known for and that you should learn:
The website designer is the main feature of Webflow. Using the site designer, you can choose to create a site from a completely blank canvas or start with an existing structure. Therefore, you can choose a template according to your needs.
Webflow is hosted using one of the world's largest cloud service providers, Amazon Cloudfront and Fastly. So when your website has many visitors, don't worry about experiencing website crashes or other bottlenecks. In addition, Webflow already has a content delivery network that you can use for free.
Content Management System (CMS)
Webflow's CMS allows you to create various types of content such as blog posts and more. There are already many plugins available, so there is no need to download additional plugins. In fact, Webflow is considered more complete and flexible than WordPress, Wix, and Drupal CMS.
Key Differences between WordPress and Webflow?
Webflow has a drag-and-drop page builder to create a web, but WordPress requires a plugin to utilize this feature.
Webflow is more expensive depending on the plan you choose, but WordPress is free and only requires hosting.
Webflow allows on-page editing, whereas WordPress requires the use of a dashboard and page editor.
Webflow code is clean and high-quality, but WordPress code can become crowded due to the widespread use of plugins.
Webflow allows you complete design flexibility whereas WordPress is template-based or custom code.
While Webflow and WordPress are worthy opponents in the website planning process, there are some key differences between the two that may indicate that one is better for you than the other.
Both Webflow and WordPress have a lot to offer professional web designers. Both use different methods and methodologies when creating websites. Assuming you already understand what you need from your site, the next step is to choose the construction service that best meets all your specific needs.
If you need services to create a professional and attractive website, contact us! hayyfistudio@gmail.com.