10 Webflow plugins most used by developers
The utility of a Webflow plugin can be determined by its level of popularity. In many cases, enterprises tend to gravitate towards plugins that streamline tasks, enhance website functionality, and furnish valuable analytics.
In today's ever-evolving landscape of web design, plugins that enable streamlined website management and user-friendly functionality have become a necessity. These plugins cover a wide range of areas including custom templates, integrations, no-code solutions, SEO, and ecommerce. Here are some of the most frequently utilized plugins for Webflow that have become integral in modern web design.
Jetboost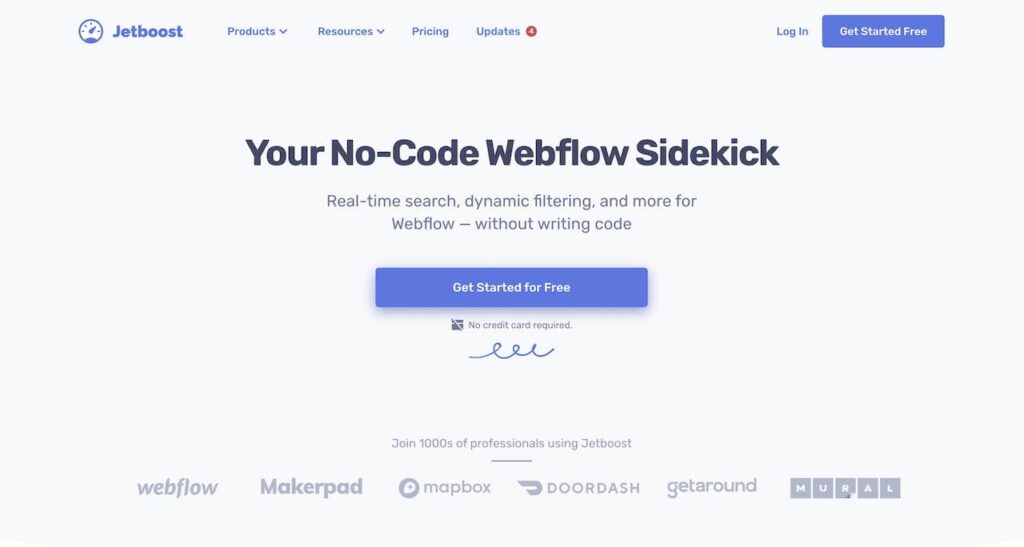 With Jetboost, it is possible to integrate advanced features such as real-time search and dynamic filtering into your website without the need for coding.
With the ability to generate an on-page search in real-time, users are granted the freedom to navigate your website with ease. This feature eliminates the need to rely solely on the navigation menu by allowing users to directly search for specific items as they type.
Jetboost is a tool that empowers users to filter their content in various ways, including by categories, tags, or other subgroupings. Additionally, it offers the ability to present visitors with items that are specific to their bookmarks.
Memberstack
If you want to create exclusive online communities, Memberstack is an excellent integration to use. It allows you to develop websites, dashboards, web applications, and intranets that are only accessible to members. The most advantageous feature of Memberstack is its ability to blend in with any brand's personality. You won't need to modify any content or design style because it will seamlessly align with your brand.
NoCodelytics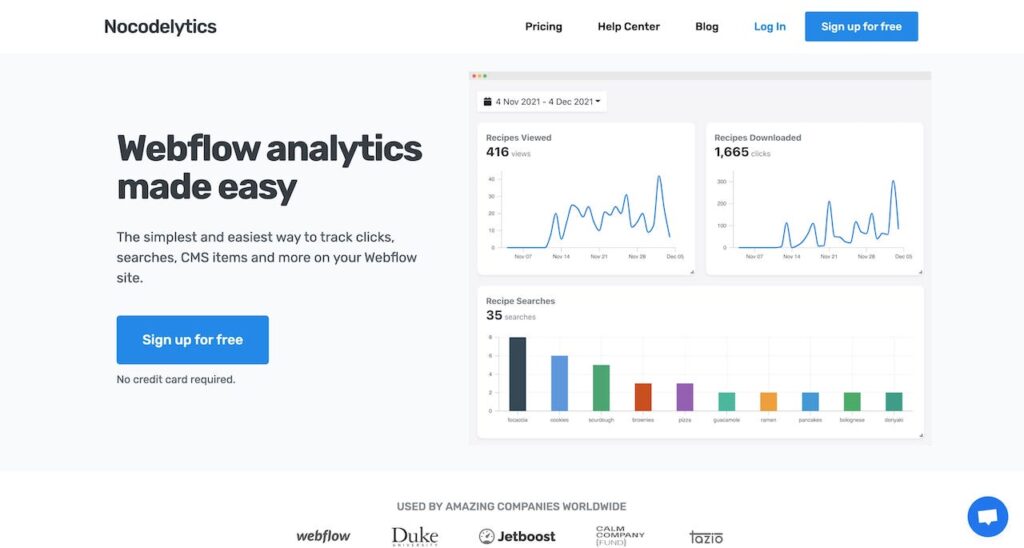 Nocodeltyics is a Webflow-exclusive version of Google Analytics. It provides the same features, allowing you to track and analyze critical metrics while optimizing your page. By monitoring user behavior on your site, you can gain valuable insights that will help you improve your website's performance.
Linguana
As per the findings of HBR, a considerable majority of 72.4% of consumers have affirmed that they would be inclined towards purchasing a product that provides information in their native language. This preference for localized information is further highlighted by 56% of the respondents who opined that it is more significant than the product's price.
For any brand that operates on a global scale, Linguana is an ideal solution. It is a SaaS that caters to multiple languages, specifically designed for Webflow. By utilizing this tool, you can expand your Webflow projects in up to 109 different languages with ease.
Stripe
Undoubtedly, Stripe reigns supreme as the most utilized payment integration for Webflow, particularly in the realm of high-tech and burgeoning startups. Its use allows businesses to accept online payments and commence earning revenue. In addition, Stripe facilitates the sending of invoices, the issuance of both virtual and physical cards, the acquisition of financing, and the management of business expenditures.
Finsweet cookie consent
If your business processes the data of citizens within the European Union, it is imperative that you adhere to the General Data Protection Regulation (GDPR). This legislation serves to enhance the safeguarding of the rights of data subjects within Europe, and clarifies the obligations that companies have in terms of protecting these rights when processing personal data.
Finsweet cookie consent is a free plugin designed exclusively for Webflow. It will make your website GDPR compliant in just a few simple clicks.
Letterdrop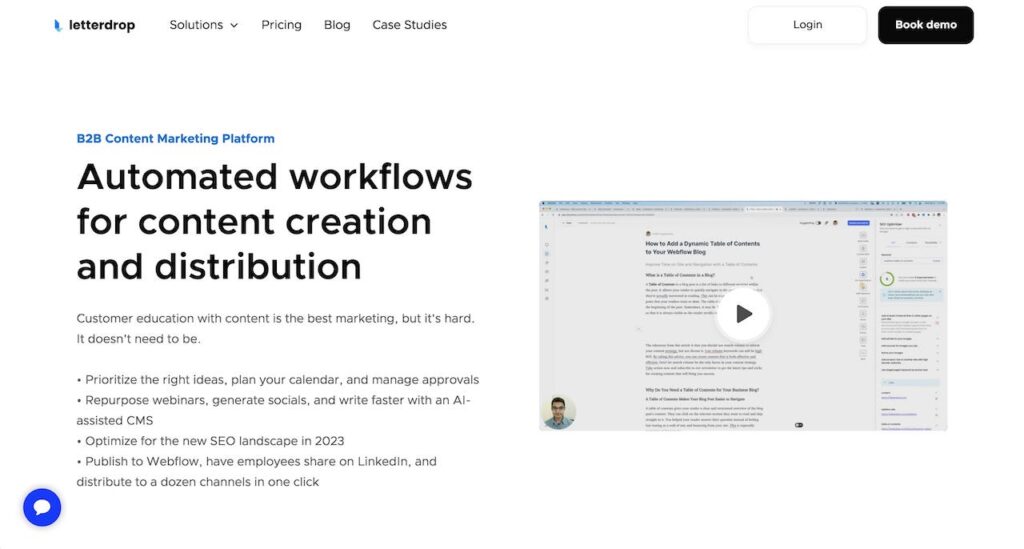 Letterdrop is an efficacious plugin for Webflow, intended to enhance the blogging experience by simplifying the process of collaboration, introducing advanced tools for SEO, and providing a streamlined approval process for both writers and editors
The essential characteristics of Letterdrop encompass a variety of factors.
The feature of Advanced Roles and Permissions permits you to establish definite roles within your team. These roles can be attributed to writers, editors, executives, or marketing operations, and each can carry out their designated responsibilities with ease, thereby fostering a seamless workflow.
Similar to Google Docs, the collaboration tools of Letterdrop serve to amplify the cooperative efforts of a team. This is made possible by its direct integration with the Webflow CMS, enabling seamless connection and sharing among team members. The Content Calendar feature is a valuable tool for organizing the production of your content and ensuring that your publishing schedule remains consistent.
Letterdrop's AI-editing assistance is an excellent solution for those who may struggle with writing. If the art of writing is not your forte, the AI-assisted writing feature can provide the necessary support you need.
Letterdrop offers practical and simple guidance on optimizing SEO.
Parabola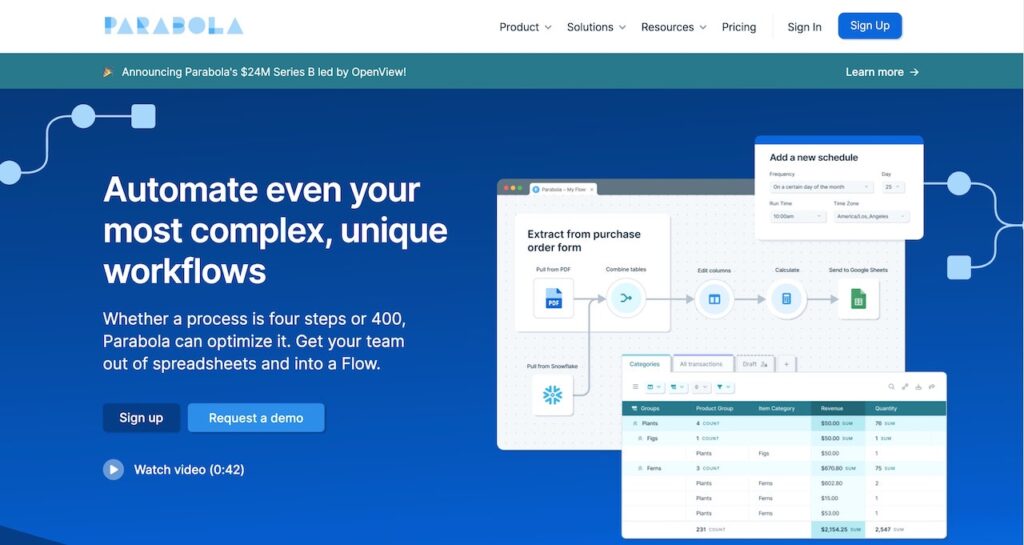 Parabola is a productivity tool that seeks to streamline and automate monotonous data-related tasks. It is optimized for teams in the e-commerce, marketing, and operations sectors. Parabola offers a more efficient solution to handling data, which eliminates the need for extensive hours spent on spreadsheets.
Audienceful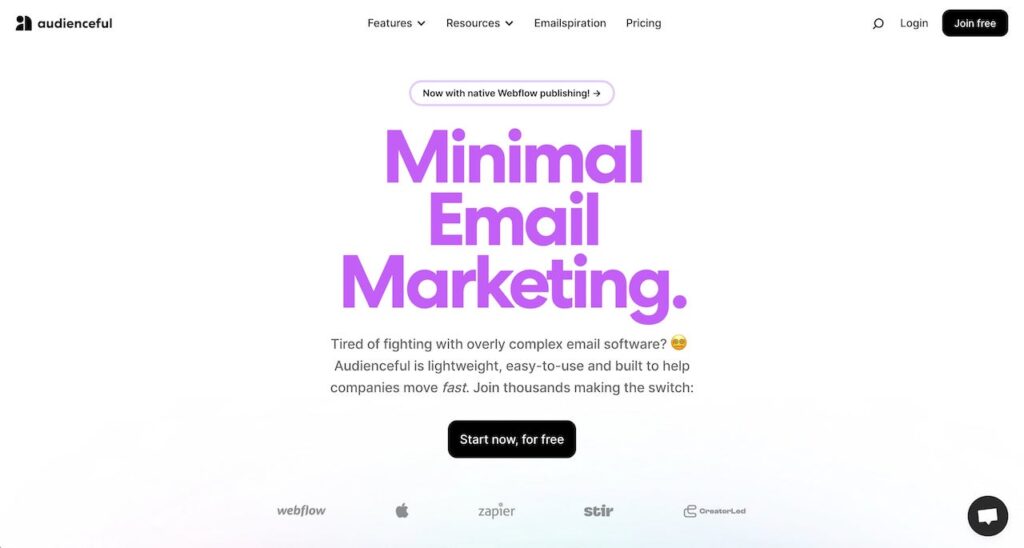 Audienceful is a writing platform with a minimalist design that is optimized for email marketing and content marketing on Webflow sites. This intuitive tool allows you to create, manage, and publish all your emails and content in one central location, which streamlines the process and saves valuable time.
It is clear that not only can a large amount of money be saved, but new design and development skills can also be acquired to help the company expand.
Xano
One can utilize Xano to rapidly and effectively construct a secure and adaptable backend for their Webflow website without needing to create any code. Xano provides a scalable server, a versatile database, and a No-Code API creator, making data transformation, filtering, and integration straightforward.
Conclusion
Our list of the top 10 Webflow plugins and tools has come to a close. These resources are designed to enhance your Webflow experience, allowing you to create superior websites and draw in more traffic. Bear in mind, these are simply our suggestions and are not absolutes. If none of these options meet your needs, the Webflow library is filled with additional tools to explore.
If you need services to create a professional and attractive website, contact us!
hello@hayyfi.co.