Top 3 most popular Design Agencies in 2023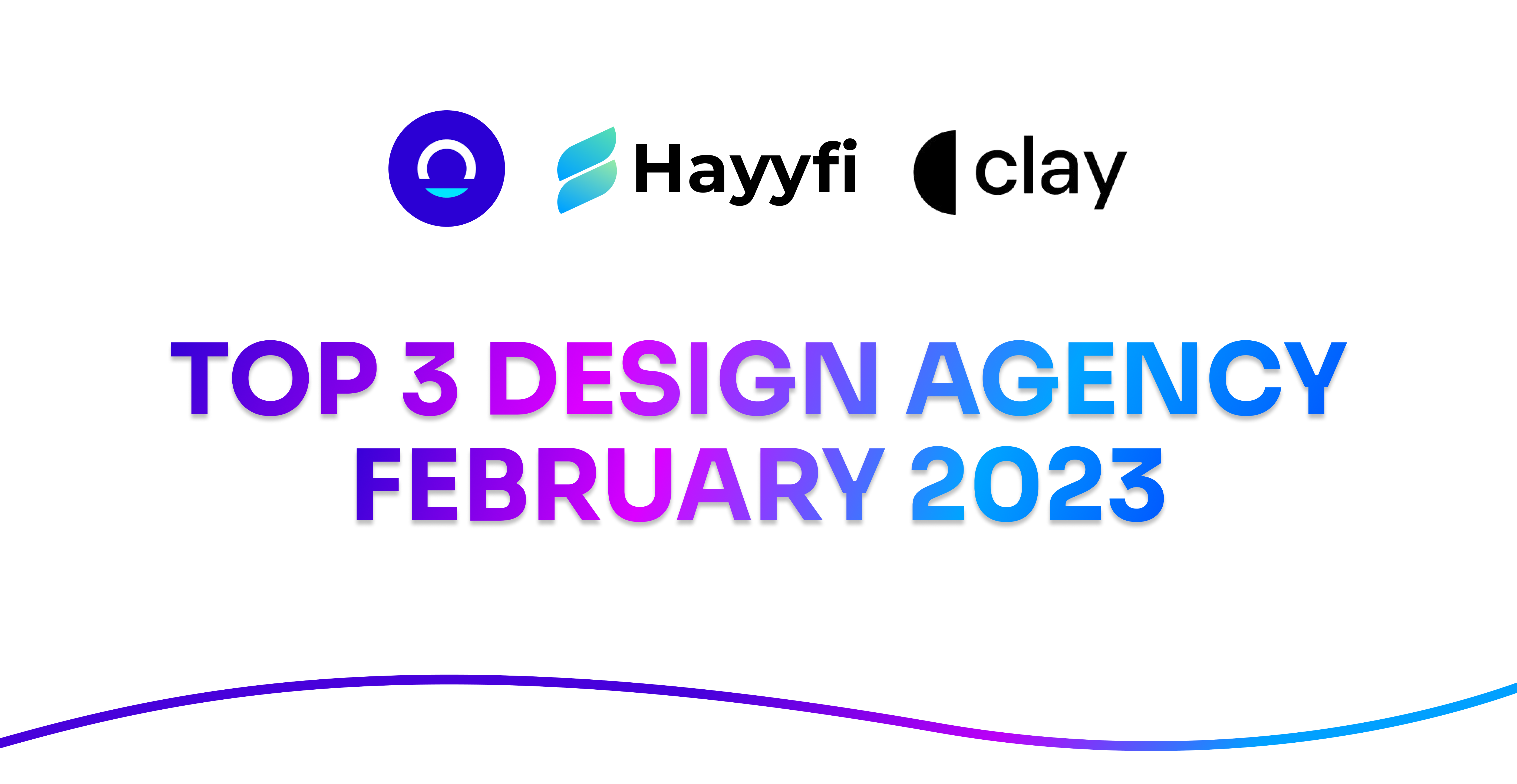 Design agencies are essential for startups and enterprises for several reasons:
Time savings: Hiring a design agency allows you to focus on other important aspects of your business, as the design work is handled by experienced professionals.
Scalability: Design agencies have the resources to handle multiple projects and can scale up or down as per your needs, making them a flexible solution for companies with diverse design needs.
Cost-effectiveness: Working with a design agency is often more cost-effective than hiring a full-time in-house designer, especially for startups with limited budgets.
the following are some of the most popular design agencies in the world in 2023: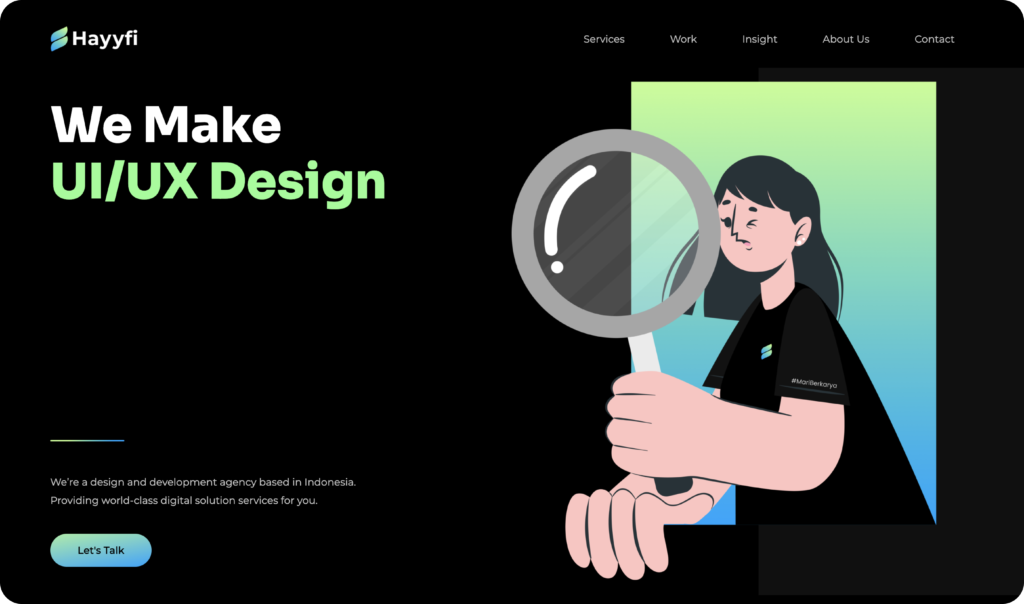 Hayyfi Studio was founded by CEO & Founder Alfi Naga Mulya in 2020 based in Bandung, Indonesia. Our team is reliable, professional and certified. We can help build and translate your great ideas into extraordinary experiences. For more than 3 years we have been providing world-class digital solutions, "pushing all boundaries and ideas into an enjoyable experience" that is our mission Hayyfi. We are a small but strong, creative, innovative, communicative & collaborative agency focused on providing UI UX, Graphic Design & Web Development services.
Our service :
Brand identity
UI/UX Design ( Figma & Adobe Xd )
Web/App Development (WordPress, Webflow, Framer, Etc.)
Illustration
Design System
SEO expert
Web Maintenance
Social Media Management
Packaging
Etc
The hayyfi team is always open for new projects and consultations regarding your idea or business. Let's collaborate together!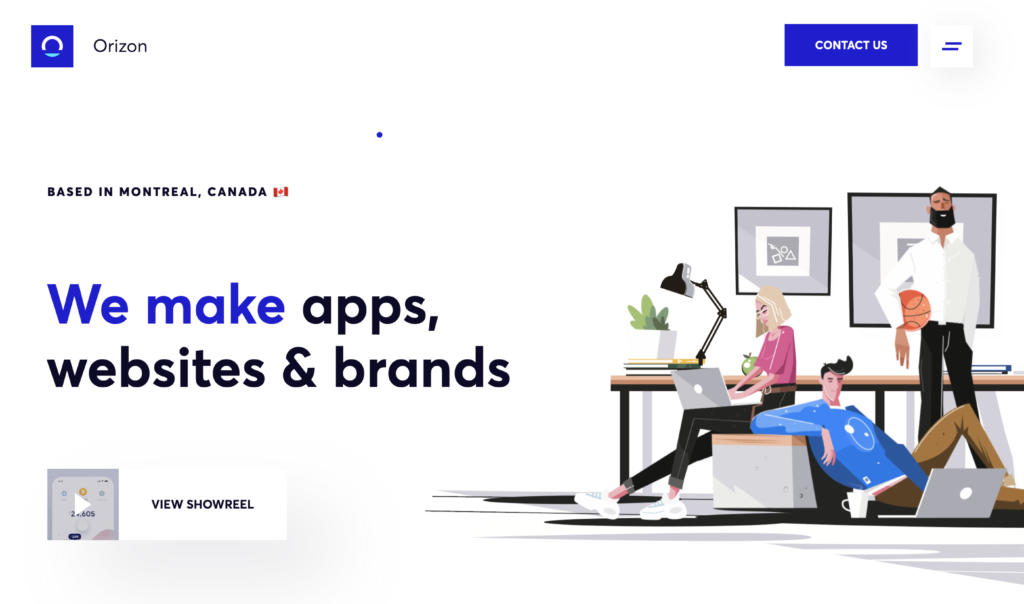 Orizon is a leading design agency based in Canada. We help startups & Fortune 500 companies delight humans on the other side of the screen.
Our designers have worked with companies like Apple, RedBull, Uber Eats & Zara. Crafting world-class designs, we had an incredible impact on conversions, engagement, and retention for many brands.
Our service :
Branding
UI/UX Design
Web/App Development
Illustration & Motion
Etc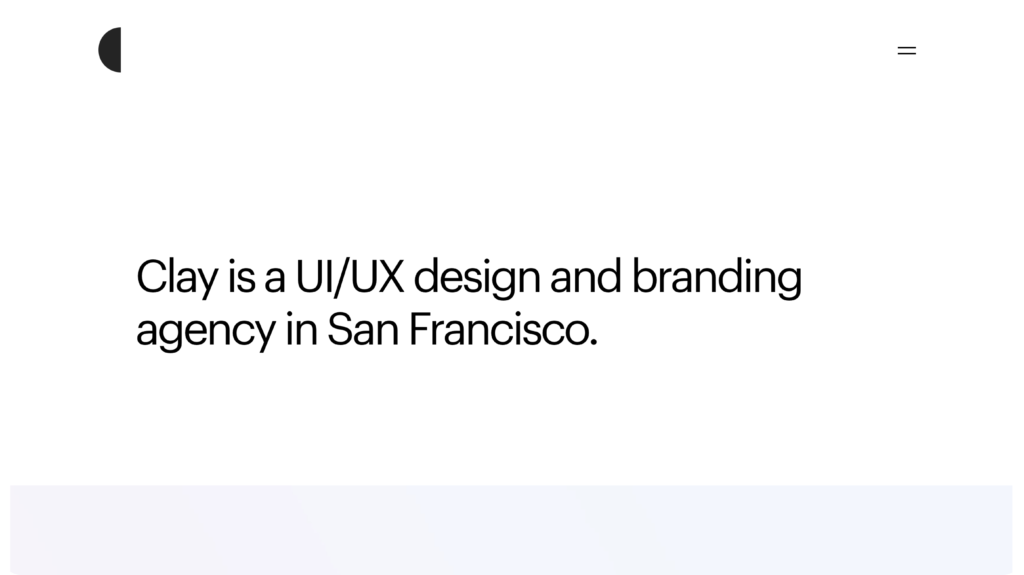 Clay is a UI/UX design and branding agency in San Francisco. We elevate brands through world-class digital experiences.
User experience is more than a capability for us. It's at the core of everything we do here at Clay. We started in San Francisco as a UI/UX design agency and website design company focused on mobile apps but quickly expanded our offering to web applications, enterprise software, and emerging technologies such as AR/VR and wearables. The UX UI and web design projects we take on range from building a new product to redesigning an existing mobile app, website, or enterprise software. We do everything you might need to bring a successful digital product to life: user research, product strategy, user interface, and user experience design, usability testing, prototyping, web design and development.
Our service :
Digital Strategy
UI/UX Design
Web/App Development
Branding
Etc
Overall, design agencies play an important role in helping startups and companies build strong brand identities, create effective marketing materials, and improve the overall user experience of their products or services.